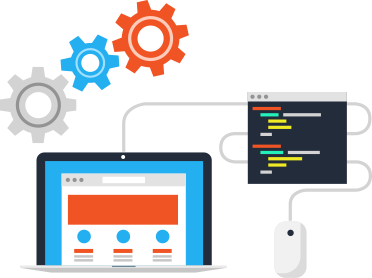 Shorthand for Asynchronous JavaScript and XML, AJAX is a popular web development model. It is popularly used to create interactive web applications. It has taken web interaction to a whole new level. It is one of the hottest choices in the realm of web based applications. It eliminates the problem of repetitive web page loading. It is a highly sophisticated technical platform that ensures optimum performance and productivity.
It is imperative for every company to include AJAX in its repertoire of web development services. AJAX ensures dynamic content on a web page. You need not even refresh the page every now and then. AJAX incorporates a host of distinctive features. Thanks to AJAX, developing synergistic web applications has never been so easy!
SMore often than not, web users encounter quite a few problems because the interaction between the browser and server is painfully slow. They are bound to get frustrated. This necessitates the need for AJAX development. Hire experienced experts like us who specialize in AJAX development. You can rely on us to create quality, user-friendly custom websites. You can look forward to better functionality, usability, speed and interactivity. AJAX is synonymous with sophistication!
Web users- Save yourself a headache! Hire us at the earliest!